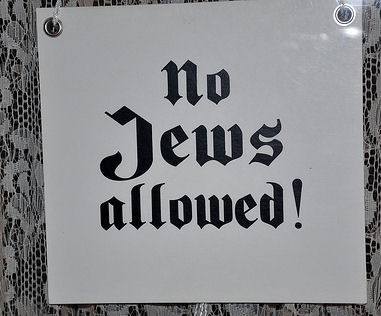 Thursday, 04 May 2017 06:27 PM
Anti-Semitic incidents in the United States rose 86 percent in the first quarter of this year vs. last year, the Anti-Defamation League announced.
Incidents overall jumped 34 percent from 2015 to 2016, the organization reports.
"Even more disturbing is that incidents targeting our children in public schools more than doubled in 2016," reads an email from the ADL signed by national chair Marvin D. Nathan and CEO Jonathan Greenblatt.
The ADL said it's trying to combat bigotry and anti-Semitism with its "No Place for Hate" program and "A World of Difference" curriculum that it teaches to students, educators, and leaders of communities across the country.
Some of the ADL's findings:
The number of reported harassments increased from 509 in 2015 to 720 in 2016.

The number of reported vandalism incidents increased from 377 to 510.

The number of reported assaults dropped from 56 to 36.

The total number of anti-Semitic incidents in the U.S. rose from 942 to 1,266.
The ADL asked for donations at the end of its email, saying it could use more funding to "continue the important work of monitoring, exposing, responding to, and in some cases disrupting hate both online and in the public area."
I don't know if I should mention this or not, but I feel one of the biggest mistakes they can make is trying to teach older kids and adults that it's wrong to hate. Most people don't like being told they are wrong whether they are or not. Who does? I don't like being told I'm wrong. And if I think I'm right that only makes it worse.
Telling people they are wrong when they believe they are right only causes resentment which leads to hate and as we all know hate leads to the darkside of the force! LOL